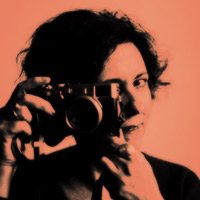 Autodidact, I have been involved in photography since adolescence.
Photographing regularly in silver, making my black and white prints in the darkroom, it is only late that I appropriate the digital tool.
Inspired by what nature offers us and the sensations that we can experience in contact with it,
I criss-cross the surrounding countryside in search of dreamlike and poetic images. This quest is always present in my approach.
Today, I combine differents techniques for a creation where the work is carried out in a unique way, artisanal and especially experimental.
My photographs are a reflection of a pictorial research, through which I seek to capture the sensitive, the ephemeral beauty, and thereby provide sensations to the spectator.
In my last series «Le murmure du vent» ("the whisper of the wind"), I try to reveal a beauty from these landscapes, sometimes conducive to a meditative pause, sometimes to a questioning on the future of our planet.
I transform landscapes, sometimes borders on surrealism and for some photographs, I find inspiration by Chinese painting and inks of the 10-15th century.
I try to evoke sensations and I invite the viewer to take a step back for a journey towards a sensitive reverie.
It took me a while to show my photographs, that was in 2015. After a long trip in India, I started to exhibit my photographs to the public.